---
Costa Rica—A woman's perspective of the PSA program 
"The program is very interesting. I liked all the books we studied. The most difficult one was on mathematics, especially multiplication. The textbook "describing the world" really has helped me to have more self-confidence, to be more patient and to learn how to treat and deal with young children through the practice activities. Before I thought I could not dare to teach children, and now I am teaching at the kinder here in the community and using what I learned in the PSA program. It also helped me with how we educate our son at home. I also liked that in the group we were both women and men and all participate equally and we learn together with the tutor. It would be very good if this program could be extended to others in the community."
---
Indonesia—A letter from the head of a village on Mentawai Islands
"We, the people of the village of Bosua would like to appeal to you as head of Unity in Diversity Foundation to establish a kindergarten in out village. Why do we make this request, to you–because we feel that a kindergarten is necessary in our village. We want to raise the standard of education and quality of human resources. We, the community of the village of Bosua, will provide land for the location of the school building and places to stay for the teachers. We are also prepared to build the school with contributions from the community."
Signed: Head of village Bosua, Mardalus Sagari
Watch the documentaries from RTL, euronews (starting at 2.59 min) or Thierry Winn.
---
Malawi—Community schools, a celebration of education
---
Mali—RTL visits community schools
"8 vun 10 Kanner am Alter vun 6 Joer ginn haut am Mali an Schoul. Bis 2015 soll deen Taux op 100% klammen. Mat Hëllef vun ONG-en."
Watch full documentary.

---
Uganda—Charles and Alex take initiative
Charles and Alex participated in the Preparation for Social Action program in Uganda, carried out by our local partner Kimanya-Ngeyo. After graduating from the program they decided to teach children classes, a skill they learned from the PSA material. It was not difficult for them to find some children who were motivated to participate. Charles and Alex had no money and so they started their children class in the open air. Eventually more and more children attended the class and the parents noticed that the dedicated effort of these two youth had a beneficial effect on their children. They decided to assist in providing basic building materials and land–and a simple structure was erected which serves as a class room. The initiative taken by Charles and Alex with a spirit of helping their community resulted in a well-functioning community school for 340 children aged between 5 and 10 years. Needless to say that the parents in the community are very pleased and support their school.
"We give credit to PSA which imparted us with knowledge and skills which we wanted to share with the community."
---
Uganda—The Matege family can't pay school fees
Mr. and Ms Matege have a typical life in Uganda. They have a small piece of land which they use to plant crops for their own use. They depend on their harvest as this is their daily food. They also have children but have no means to send them to school as they simply cannot afford the school fees. Ms. Matege participated in the PSA program and learned about planting crops and to develop "diversified high-efficiency plots", which basically means using simple methods to increase the harvest, e.g. by using compost as a natural fertilizer. The family applied the methods learn in the PSA program to their plot and could increase their food production. Now they not only have secured their own food supply but also were able to sell the sur-plus production. The additional income was used to pay the school fees for their children.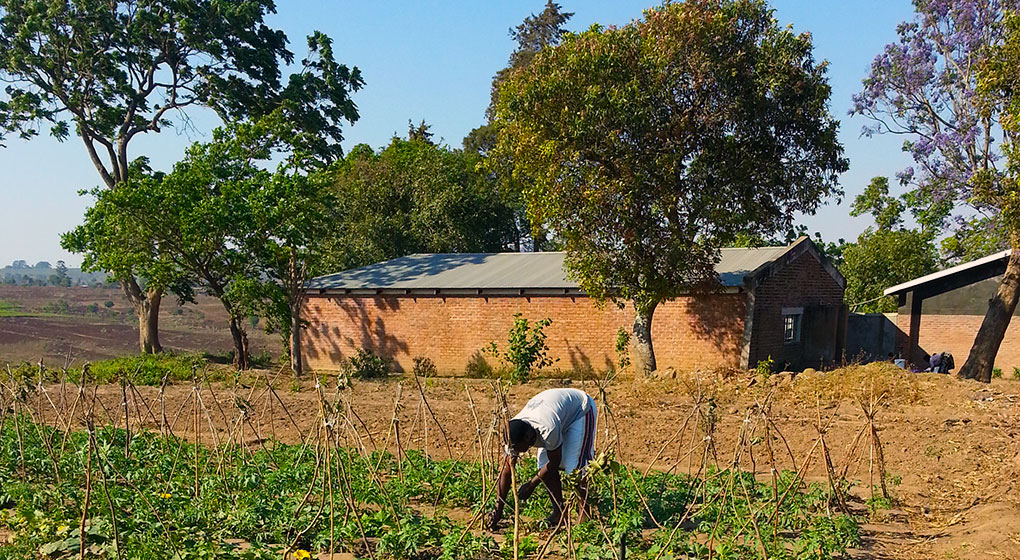 "I am also able to educate my children by paying their school fees and also feed them because of the agricultural methods we have been taught in the book Planting Crops".